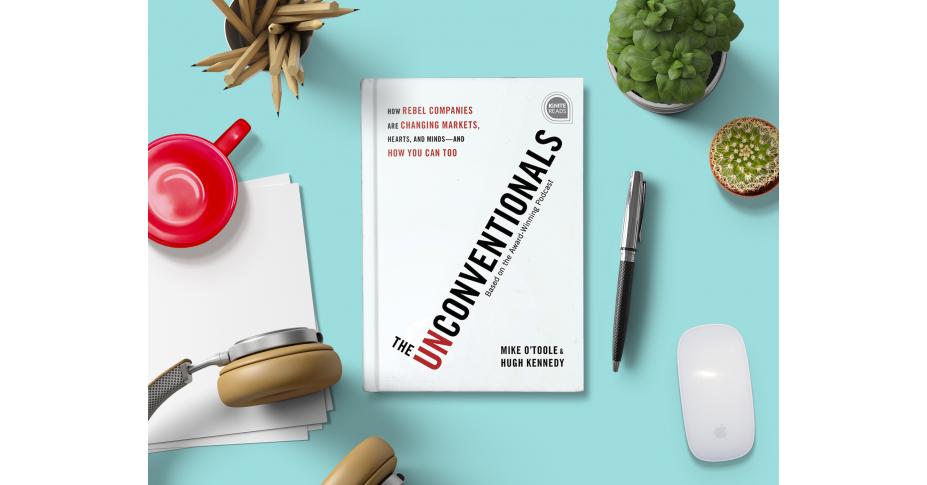 Turn Expectations Upside Down
Unconventional companies turn traditional business practice on its head by using the element of surprise, questioning the status quo, and recognizing that both employees and customers want meaning. The Unconventionals gives you a peak at some of the simple practices shared by these rebel companies that have allowed them to change markets, hearts and minds. Here are four of them to help you get started:


Within any market, there are opportunities to shift or reinvent the market because there are areas that need disruption. Action: Think about your market - are there ruts where everyone unquestioningly follows what has always been done?
The change that you're trying to create has to benefit both you and your customers, and it should favor what your company does best. Action: Think about the role you want your brand to play in the market and ask yourself: What do you stand for (i.e. what do you give to the world that is unique to your company)? What are you taking on (i.e. what is the problem you're trying to solve for your buyers that creates bigger change)?
Within every market there is a segment of influential people who believe in changing the status quo. These are known as "crazies" - people who aren't fanatics about your products, but rather who care deeply about other things that can overlap with your company's purpose. Action: Think about your company's purpose - which group of passionate potential customers could you be helping out?
What makes companies unconventional is that they're willing to challenge how things have always been done. Are you ready to do the same? Action: Take out a pen and paper or dry erase board and start doubting what everyone holds as true. Imagine the possibilities and challenge the things that have made others successful. Think for yourself. Be unconventional.
Learn more ways you can think like The Unconvetionals>>