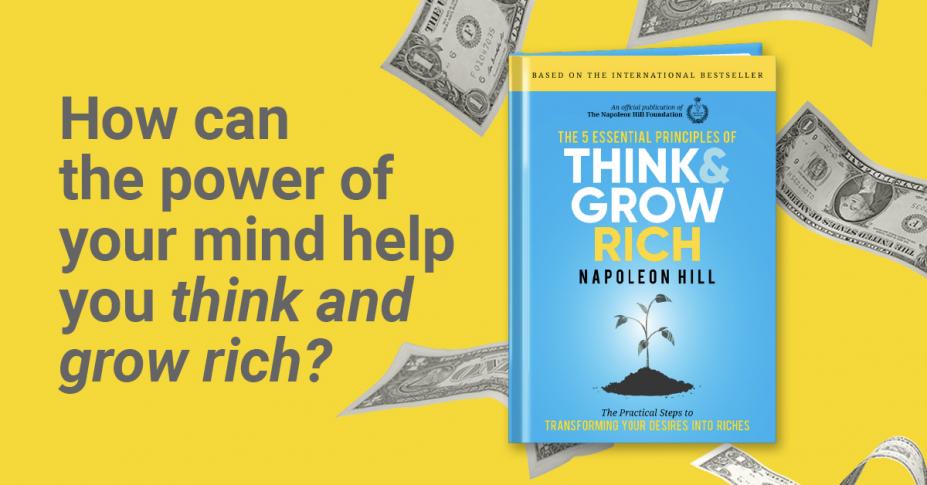 National Be a Millionaire Day (observed May 20th) is about taking steps to turn dreams into reality by making plans for your future. And what better way to get into the success mindset than with the modern-day bestselling classic, Think and Grow Rich! Author Napoleon Hill draws on stories from Andrew Carnegie, Thomas Edison, Henry Ford, and more than 500 other wealthy people to teach simple and practical techniques for achieving great and lasting success with nothing but thoughts, ideas, and organized plans.
Hill delves into a method for changing your desire for riches into its financial equivalent with these six steps:
FIRST. Fix in your mind the exact amount of money you desire. It is not sufficient merely to say, "I want plenty of money." Be definite as to the amount.
SECOND. Determine exactly what you intend to give in return for the money you desire. (There is no such reality as "something for nothing.")
THIRD. Establish a definite date when you intend to possess the money you desire.
FOURTH. Create a definite plan for carrying out your desire and begin at once, whether you are ready or not, to put this plan into action.
FIFTH. Write out a clear, concise statement of the amount of money you intend to acquire, name the time limit for its acquisition, state what you intend to give in return for the money, and describe clearly the plan through which you intend to accumulate it.
SIXTH. Read your written statement aloud, twice daily, once just before retiring at night and once after arising in the morning.
To delve deeper into these principals, download the FREE Discussion Guide>>
For more on transforming your desires into riches, read The Five Essential Principals of Think and Grow Rich>>