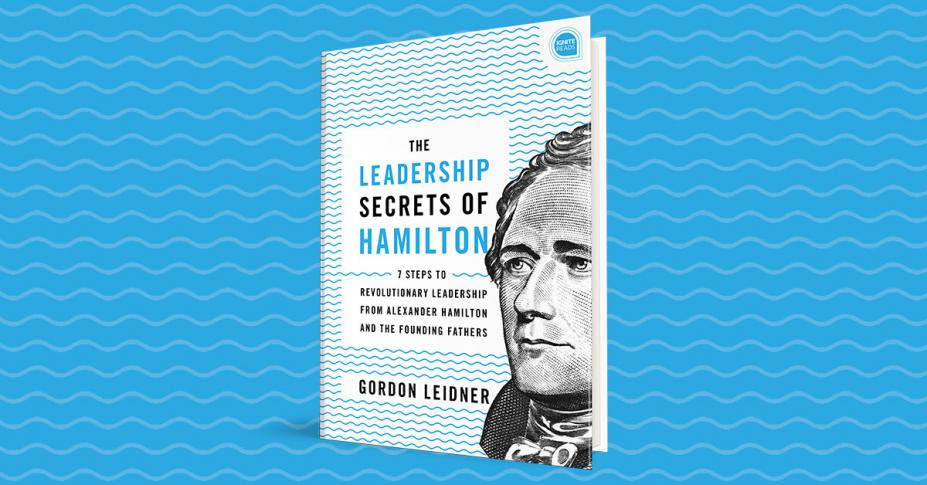 There is a lot we can learn from history when it comes to leadership, including the different types of leaders and the lessons both their successes and failures can teach. The Founders of the United States will go down in history as having changed the rules of leadership and redefined what it means to spark change in people. One of the most influential leaders of the American Revolution was Alexander Hamilton. Through his example, and the lessons learned from other Founders, we can understand the principals of revolutionary leadership. Here are three key insights:
1. Recognize Your Challenges
In a recent Interact/Harris Poll, 91% of employees said their leaders lack good communication skills. What weaknesses have you identified in yourself as a leader? What about your strengths? As Alexander Hamilton would have realized, the ancient Greek aphorism, "know thyself," is an excellent place to start in the study of leadership.
There are many practical ways to assess your particular skills and challenges. Read about strong leaders and compare yourself to them. Take online personality tests and skills assessments. Consider part-time work in fields that are related to what you are interested in. Additionally, ask your boss, mentors, coworkers and friends what they think your challenges are—and don't take offense at their responses!
2. Set Personal Goals
Did you know that you are ten times more likely to succeed if you have a stated goal? To start, take some time to determine what your long-term goal is. From there, start setting short-term goals that will help you attain them. You can decide how short the short-term goals are, but a common duration is five years. After five-year goals are established, set up smaller and smaller goals that will help you reach your five-year goals. Remember that each goal should always support achievement of the higher goal.
3. Never Give Up
Failure is scary, but it is inevitable: 90% of all startups fail; 50%–60% of executives fail within the first 18 months of being promoted or hired; and 92% of people fail to meet their goals. However, that doesn't mean you should give up. No one has ever succeeded by giving up after failure. So, even if everyone else abandons you, it is imperative that you never give up on yourself. So what if you miss that promotion or aren't appointed to that leadership position you thought was so important? There is always another promotion to pursue, another team you can join, or another company you can switch to.
Get more insights from The Leadership Secrets of Hamilton >>
Be a part of the conversation - join our LinkedIn Group>>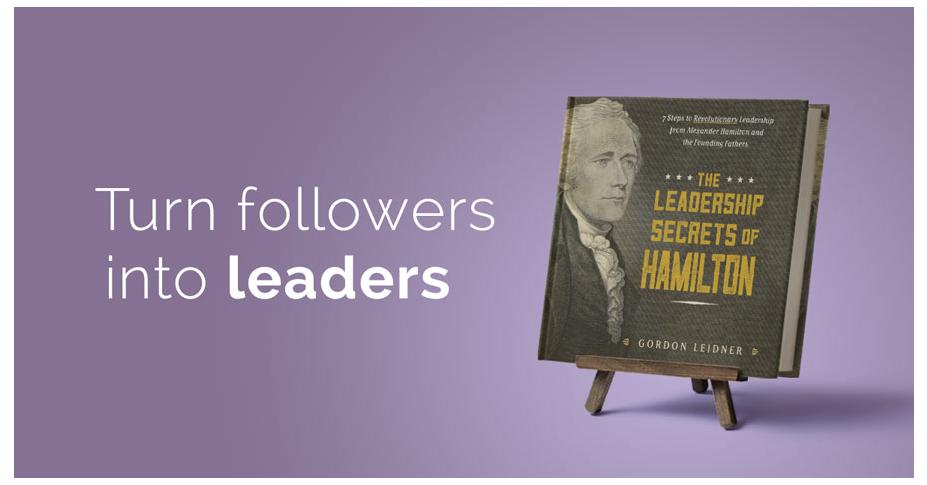 Forbes writer Simon Constable calls The Leadership Secrets of Hamilton "refreshing" and states:

"The main thing is that this particular book has the potential to not only create leaders worthy of following in the future, but also to roll back what sometimes looks like an amoral free-for-all in the workplace."
We completely agree. And to give you a sense of what kinds of leadership lessons our Founding Fathers have to teach, we would like to share some of the lessons our titular leader learned: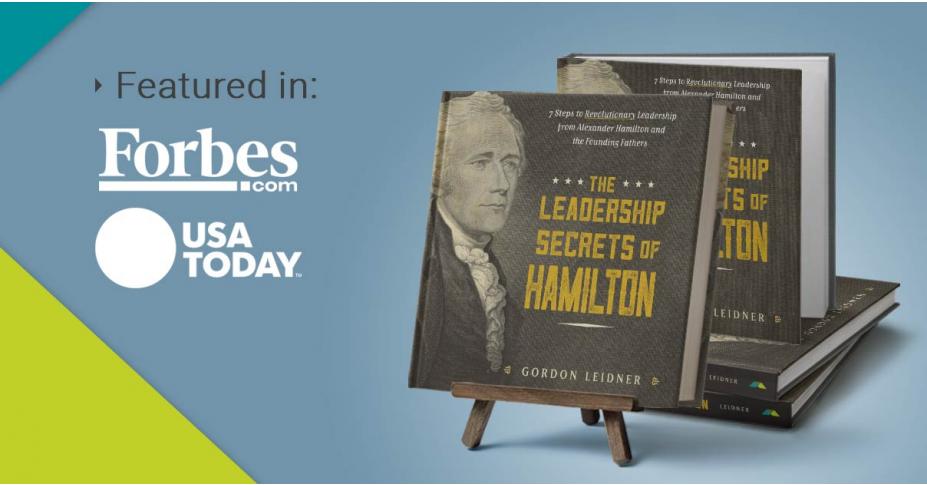 In North America in the late eighteenth century, democratic government finally succeeded. Why? The reason was not political unanimity, a powerful military, or even financial independence. It was leadership.