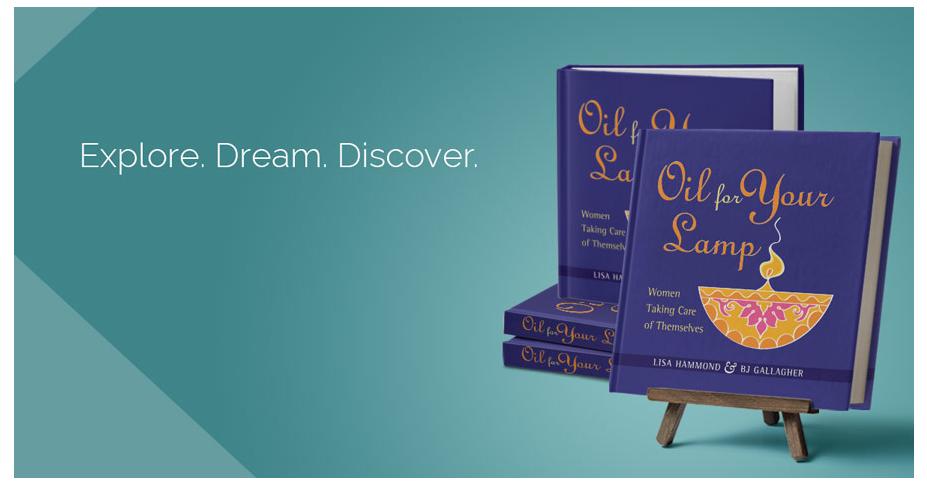 Socialized to Put Everyone Else First
"Socialized to Put Everyone Else First"
from Oil for Your Lamp
by Michelle Sedas
I chose finance as my major in college. It was a good, respectable major and I wanted my parents to be proud of me. After I graduated from college, I married and chose a solid, steady job in the financial services industry. This time, I wanted both my parents and my husband to be proud of me. The problem with this job was that dealing with customer service issues all day long didn't suit my personality. At the time, my husband was traveling a lot and most evenings, dreading the calls filled with irritated customers that inevitably the next day would bring, I'd find myself in tears.
After a year of working in this job, I quit and traveled with my husband wherever his company sent him. I thought that just being close to my husband would solve everything and would bring back my passion for life. Over time, as we traveled, I began to dread interacting with others. I was overly self-conscious. I would go out of my way so that I wouldn't have to talk to strangers. And at the time, everyone was a stranger to me. It got to the point where I had completely lost my passion. I found myself staying alone in the apartment all day long and I had become so reclusive that it would take hours to build up the courage to venture out alone. Eventually, I was hospitalized for depression.
Upon recovering from this depressive episode, I knew that I needed to reassess my priorities and the way that I was living. My husband and I settled back into my hometown in the Dallas/Fort Worth area. I began making connections with friends again. I started interviewing for jobs. The time came when I had to choose between a full-time bank job and a part-time job in customer service at a publishing company, which didn't require a college degree, but would have me surrounded with one of my passions: books. My first reaction was to take the bank job. After all, I wanted my parents to feel that their college dollars had been well spent. But then I looked deeper. What did I want to do? Which job would I be the most passionate about? Where would I find the most joy? The answer was obvious: the publishing company.
It's a choice that I've never regretted once. Within this company, I moved from customer service, to editing, to eventually writing books, and becoming the host of the Inspired Living Café, where I write a weekly newsletter. I couldn't imagine a job more suited to my personality. I couldn't imagine being anywhere else. And my passion for life came back when I realized that what I wanted mattered, too.