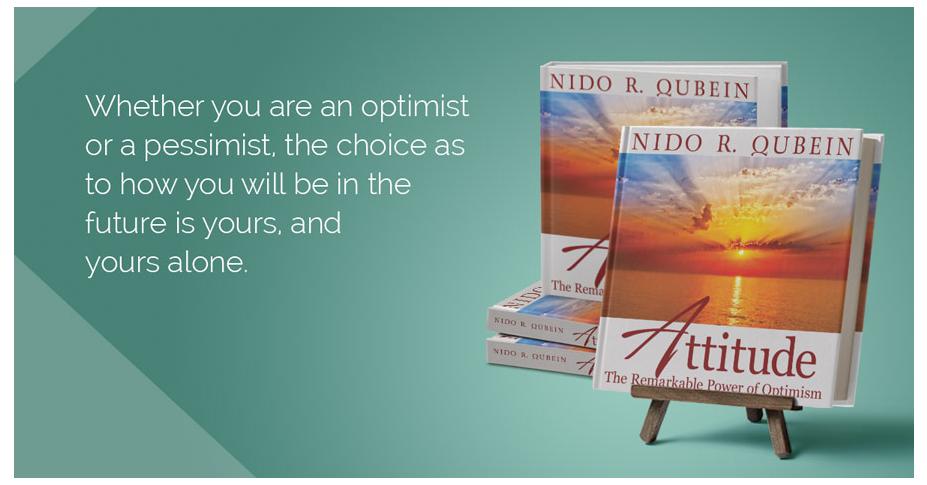 3 Tips for Aspiring Optimists
Excerpts from Attitude: The Remarkable Power of Optimism by Nido Qubein

Keep Your Lenses Clear
Successful people perceive the world neither through pink lenses nor gray ones. They prefer clear lenses that portray the world as it is, because that's the world they must deal with.
If you're looking at a gray reality, don't despair. Just shift your attention to another part of the picture. There's a bright side to almost every situation. Find it and focus on it.


Replace the Negative with the Positive

Taking the positive view requires more than simply casting out negative thoughts—although that is an important part of it. In fact, the quickest way to cast out negative thoughts is to feed enough positive thoughts into your mind that there is no longer room for the negative thoughts. People who take the positive view basically see the world as a good place. They actively look for the good in other people and situations, and they act with hope and faith.


To Change Your Attitude, Change Your Mind

A change of attitude is like changing your mind. You just decide you are going to change the way you see things. You can't just pretend you have a good attitude. You have to have a good attitude.
You have to look at the bright side of situations, the good side of people—including yourself—and the positive side of negative events.
It's all a habit, really. Good habits are hard to develop but they are easy to live with. Bad habits are easy to develop but they are hard to live with. Develop good habits.