The Resilient Leader (Ignite Reads)
Life Changing Strategies to Overcome Today's Turmoil and Tomorrow's Uncertainty
Contact us for special corporate discounts and for bulk eBook purchases at 1-800-900-3427, Option 1 or by email.
Buy 2 for

$12.25

each and save

28

%
Buy 26 for

$11.50

each and save

32

%
Buy 100 for

$11.00

each and save

35

%
Overview
Now Available!
Life may not be smooth sailing, but with strategies to build strength, you can weather any storm.
Everyone has encountered their own version of a Category 5 storm—whether it's the coronavirus pandemic, launching a new business, drowning in debt, enduring an emotional crisis, or actual flooding in the streets. But events that would normally incapacitate don't need to give us pause.
Christine Perakis has created seven resilience strategies that you can use to get through whatever your disruptive environment throws at you to create life and career invincibility and come through any challenge thriving. You are not meant to live at the whims of others or a negative market. It's time to take control. In The Resilient Leader, she discusses:
The 6 Barometers of Pandemic Preparedness for Small Businesses

The 3 Things Senior Leaders Must Do During a Crisis

Creating a "Float Plan" For Dealing with Business Disruption

Evaluating and Motivating Your Team During (and After) a Disaster

How to Make Crucial Decisions Before It's Too Late

Creating a Communication Plan (both corporate and individual)
Life may not be smooth sailing, but with strategies to build strength, you can survive the storms to become invincible in any weather.
Read positive quotes for motivation, inspiration, and success from The Resilient Leader below. Want more ways to overcome adversity? Try Create Your Yes! All Ignite Reads titles are part of the Simple Truths Elite Club membership. Learn more here>>
Free Bonus Materials from the Author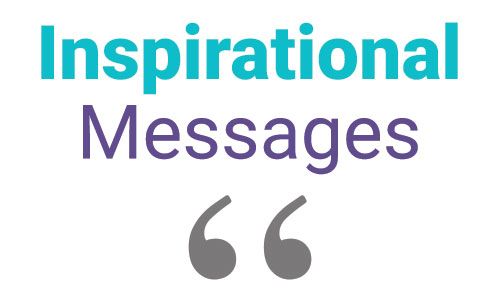 Quotes from The Resilient Leader
"You have power over your mind—not outside events. Realize this and you will find strength." -Marcus Aurelius
"Start where you are. Use what you have. Do what you can." -Arthur Ashe
"You may have to fight a battle more than once to win it." -Margaret Thatcher
"Your visions will become clear only when you can look into your own heart. Who looks outside, dreams; who looks inside, awakes." - Carl Jung

"You gain strength, courage, and confidence by every experience in which you really stop to look fear in the face. You must do the thing you think you can do." -Eleanor Roosevelt
"Good judgement comes from experience, and experience comes from bad judgment." -Rita Mae Brown
Read a FREE excerpt from The Resilient Leader.
FREE Discussion Guide
Try using The Resilient Leader as part of your next training event, team meeting or book club! Our free discussion guide is the perfect companion to the book, and will help you get the most out of your event. Included are discussion points and questions that will help guide your team through this book. Download the guide now!
Product Details
Hardcover

Size: 5" x 7"

Pages: 168