Compassionate Leadership (Ignite Reads)
16 Simple Ways to Engage and Inspire Your Team at Work
Contact us for special corporate discounts and for bulk eBook purchases at 1-800-900-3427, Option 1 or by email.
Buy 2 for

$12.25

each and save

28

%
Buy 26 for

$11.50

each and save

32

%
Buy 100 for

$11.00

each and save

35

%
Overview
Learn how to be a good boss and become the leader everyone wants to work for.
People want to work for someone they respect, someone who is on their side. And when employees feel seen, heard, and valued by their supervisors, employee engagement improves, productivity increases, and the entire organization benefits.
In his new management book on authentic leadership, award-winning author and personal effectiveness trainer and consultant Paul Axtell reveals sixteen simple steps you can start taking right now to develop your emotional intelligence and leadership skills and become a manager who leads with compassion.
This leadership development book is a quick one-hour read and is for any business leader or manager looking to improve their organizational leadership in order to lead high-performing teams that—above all else—feel trusted, respected, and motivated in their work.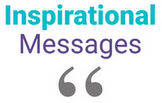 Quotes from Compassionate Leadership:
Let us all be the leaders we wish we had.— SIMON SINEK
For a leader, there is no trivial comment. Something you don't remember saying may have had a devastating impact on someone who looked to you for guidance and approval.— SUSAN SCOTT
You must trust and believe in people, or life becomes impossible.— ANTON CHEKHOV
The real art of conversation is not only to say the right thing at the right place but to leave unsaid the wrong thing at the tempting moment.— LADY DOROTHY NEVILL
Great meetings don't just happen—they're designed. Producing a great meeting is a lot like producing a great product. You don't just build it. You think about it, plan it, and design it.— MICHAEL BEGEMA
Listening connects us and heals the hurt we carry—we can make a world of difference for one another by listening.— PATTY WIPFLER
FREE Discussion Guide
Try using Compassionate Leadership as part of your next training event, team meeting, or book club! Our free discussion guide is the perfect companion to the book, and will help you get the most out of your event. Included are discussion points and questions that will help guide your team through this book. Download the guide now!
Product Details
Hardcover

Size: 5 in x 7 in

Pages: 168