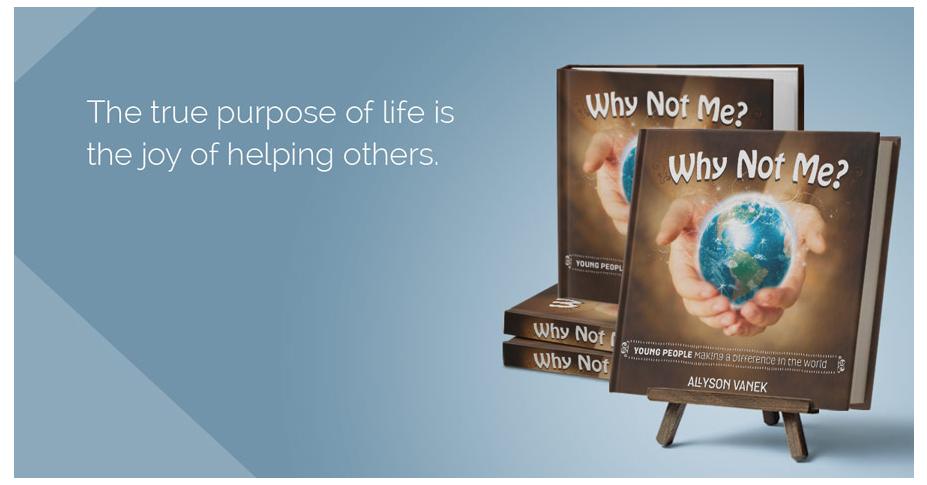 Why Not Me? Kids Helping Kids
FUNDaFIELD: Kids Helping Kids
from Why Not Me?
by Allyson Vanek
In 2006, Garrett and Kyle Weiss had the privilege of traveling to Europe to watch some of the World Cup soccer matches, including one between Angola and Iran. During the match, the Weiss brothers spoke to the Angolan fans, who explained that kids would even use garbage bags woven into a ball to play the popular sport in their country.
After learning more about the war-torn tragic history of Angola, Garrett and Kyle decided to help. They believed that the therapeutic power of soccer could help heal the traumatized areas of the world. To raise money, Garrett and Kyle helped organize car washes, bake sales, soccer tournaments and clubs. The results have been impressive.
As a result of their efforts, FUNDaFIELD has built soccer fields in Uganda, Kenya and South Africa and has provided thousands of kids with the facilities and equipment needed to properly play the sport. More importantly, FUNDaFIELD has helped kids overcome tensions and mistrust that often exist in the wake of conflict. As Garrett and Kyle say, "FundaFIELD can't cure disease and can't fill every empty stomach, but FUNDaFIELD can put a smile on a face, where there wasn't one before."