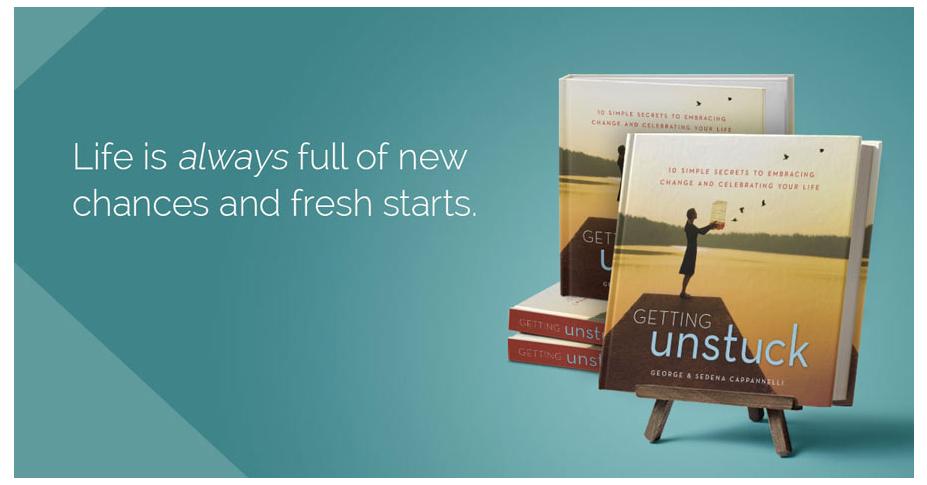 Connect, Understand and Accept
"Connect, Understand and Accept"
from Getting Unstuck
by George & Sedena Cappannelli
"Imagine what it would be like to live in a world where you are more concerned about what you have to offer than what you have to hide." —Unknown
This is a very powerful quote. It asks us to imagine a world very different from the one many of us live in. The current state of the world is better described by the second part of this Seventh Secret, a part not included in this title. The full secret says, "Connect, understand and accept...don't protect, defend, and resist."
Why is this secret so important? To get ourselves unstuck from things that prevent us from living the life we were born to live, to spread our wings and soar, we must also remember that our world is changing rapidly. Although there have always been dangers and threats, they have been heightened with the advent of the information age and its instant forms of digital communication. Our sense of safety is also impacted by the major life transitions we all experience: job security, financial challenges, illnesses, loss of a loved one, aging, etc.
In the face of this, it is no wonder we find ourselves a little breathless, bewildered and sometimes resistant to change. And yet, if we want to get unstuck, live lives of quality and dignity, accomplish our dreams, celebrate our talents, and pass on our gifts and wisdom to others, we would be wise to take the Seventh Secret to heart.
Adopting this secret allows you to change where you may feel stuck. Where there is a perceived threat, there can be a new sense of openness and curiosity, empathy and accord. Where there is distrust, there can be greater receptivity, balance and the ability to stay in the present more often.
This new approach will give you a new sense of freedom, new levels of energy and passion and a greater understanding of the role you and your beliefs play in determining the quality of your life.
In the end, it all comes down to a matter of choice. Each of us can choose to be reactive and at the mercy of a world that appears threatening, or we can choose to be open to life and its remarkable possibilities. We can be defensive and protective, or we can live with a new spring in our step and spirit, eyes that truly see, ears that really hear, and a heart that can feel the wonder and celebrate the magnificent mystery that is life.