Pulling Together
10 Rules for High Performance Teamwork
Contact us for special corporate discounts and for bulk eBook purchases at 1-800-900-3427, Option 1 or by email.
Overview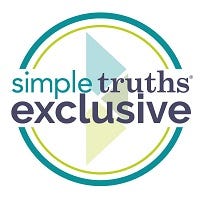 "Great discoveries and achievements invariably involve the cooperation of many minds." ~ Alexander Graham Bell
At the center of every high-performance team is a common purpose—a mission that rises above and beyond each of the individual team members. To be successful, the team's interests and needs come first. This requires "we-opic" vision ("What's in it for we?"), a challenging step up from the common "me-opic" mind-set.
In Pulling Together, author John J. Murphy presents the ten rules for high-performance teams in an engaging way that will inspire and motivate team building in your organization. These rules are further illustrated in "Lessons from the Geese", a powerful story about teamwork in nature. Take your team building even further with Revolutionize Teamwork!
FREE Discussion Guide
Try using Pulling Together as part of your next training event, team meeting or book club! Our free discussion guide is the perfect companion to the book, and will help you get the most out of your event. Included are discussion points and questions that will help guide your team through this book. Download the guide now!
Product Details
Hardcover

Size: 6.5" x 6.5"

Pages: 96