Lessons on Success (Ignite Reads)
December 2020
9781728217772
Contact us for special corporate discounts and for bulk eBook purchases at 1-800-900-3427, Option 1 or by email.
Buy 2 for

$12.25

each and save

28

%
Buy 26 for

$11.50

each and save

32

%
Buy 100 for

$11.00

each and save

35

%
Overview
Now Available!
From the bestselling author Napoleon Hill—Lessons on Success has helped millions of readers make the impossible, POSSIBLE!
Napoleon Hill's 17 Essential Principles of Personal Achievement have served as an encouraging and illuminating guide for those seeking to improve all areas of their lives for more than half a century.
Lessons on Success is the book that keys readers into Hill's distinct thought process—this is THE complete and unabridged mind-power method for achieving your goals.
After interviewing dozens of industrialists, diplomats, thought leaders, and people who are at the top of their game, Hill distilled what he learned and converted his study into seventeen core lessons that will set you up for success in every facet of your life!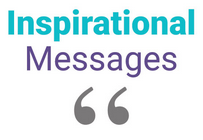 Quotes from Lessons on Success:
Whatever the mind can conceive and believe, it can achieve with positive mental attitude.— NAPOLEON HILL
Create a definite plan for carrying out your desire and begin at once, whether you are ready or not, to put this plan into action.— NAPOLEON HILL
Every adversity, every failure, every heartache carries with it the seed of an equal or greater benefit.— NAPOLEON HILL
Life is a checkerboard, and the player opposite you is time. If you hesitate before moving, or neglect to move promptly, your men will be wiped off the board by time. You are playing against a partner who will not tolerate indecision!— NAPOLEON HILL
It is literally true that you can succeed best and quickest by helping others to succeed.— NAPOLEON HILL
When defeat comes, accept it as a signal that your plans are not sound, rebuild those plans, and set sail once more toward your coveted goal.— NAPOLEON HILL
The ladder of success is never crowded at the top.— NAPOLEON HILL
FREE Discussion Guide
Try using Lessons on Success as part of your next training event, team meeting or book club! Our free discussion guide is the perfect companion to the book, and will help you get the most out of your event. Included are discussion points and questions that will help guide your team through this book. Download the guide now!
Product Details
Hardcover

Size: 5" x 7"

Pages: 104