Win or Learn (Ignite Reads)
The Naked Truth About Turning Every Rejection into Your Ultimate Success
January 2021
9781728223469
Contact us for special corporate discounts and for bulk eBook purchases at 1-800-900-3427, Option 1 or by email.
Buy 2 for

$12.25

each and save

28

%
Buy 26 for

$11.50

each and save

32

%
Buy 100 for

$11.00

each and save

35

%
Overview
Win or Learn in the media:
The UConn community must commit to protecting free speech - The Daily Campus

What would life be like if every risk you took ended in success?
In Win or Learn, rejection expert and New York Times bestselling author Harlan Cohen lays the framework for identifying your wants, taking the risks necessary to pursue them, and finding success no matter the outcome.
This step-by-step risk-taking experiment will guide you on a journey to understand your worth and fight for your goals without the fear of rejection—because rejection is a universal truth but not a final destination.
Cohen's revolutionary perspective on risk-taking and rejection will help you realize your dreams, understand your limits, and find victory in every risk.
All Ignite Reads titles are part of the Simple Truths Elite Club membership. Learn more here>>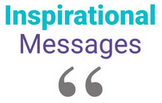 Quotes from Win or Learn:
Without dreams and goals, there is no living, only merely existing, and that is not why we are here.— MARK TWAIN
I never lose. I either win or I learn.— NELSON MANDELA
You can be the ripest, juiciest peach in the world, and there's still going to be somebody who hates peaches.— DITA VON TEESE
You must do the THING you THINK you cannot do.— ELEANOR ROOSEVELT
If you don't like something, change it. If you can't change it, change your attitude.— MAYA ANGELOU
FREE Discussion Guide
Try using Win or Learn as part of your next training event, team meeting, or book club! Our free discussion guide is the perfect companion to the book, and will help you get the most out of your event. Included are discussion points and questions that will help guide your team through this book. Download the guide now!
Product Details
Hardcover

Size: 5" x 7"

Pages: 152