The 10 Stories Great Leaders Tell Book and Workbook* Set
*All workbook orders will require 5 business days for processing before shipping.*
October 2019
9781728255620
Contact us for special corporate discounts and for bulk eBook purchases at 1-800-900-3427, Option 1 or by email.
Overview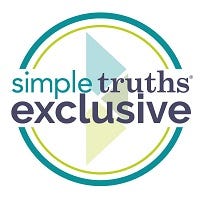 The 10 Stories Great Leaders Tell in the media:
The 10 Stories That Great Leaders Tell (with Paul Smith) - The Accidental Creative Podcast

The 10 Stories Every Great Leader Tells Book + Workbook

The 10 Stories Great Leaders Tell written by expert auther Paul Smith explores the journey behind success, and breaks down not just the importance of your company's story but how to craft compelling ones of your own. The 10 Stories Great Leaders Tell Workbook is a companion to the book and will help guide you to create your own stories.

Sign-up here to receive FREE access to the author-led webinar that provides insight into the "why" behind the book. Read positive quotes for motivation, inspiration, and success from Paul Smith, here. If you'd like to take it a step further and use the stories you crafted to create change, try Change Is Good...You Go First.

All Ignite Reads titles are part of the Simple Truths Elite Club membership. Learn more here>>

Praise for author Paul Smith:

"The awesome power of storytelling... Paul's guide will help make you a better leader in just one hour!" -Sara Mathew, former CEO and Chair of Dun & Bradstreet

"Best one-hour read you'll have this year." -John Bryant, former CEO and Chairman, The Kellogg Company

"The 10 Stories Great Leaders Tell ... provides us with a roadmap to ensure we tell the right stories the right way." -Brian Barren, President, Cleveland Indians Baseball

"This quick read should be mandatory reading for aspiring leaders." -Skip Prichard, CEO, OCLC, Inc.
Quotes from The 10 Stories Great Leaders Tell:
"Every great leader is a great storyteller."
"The most important part of being a great storyteller is knowing what stories to tell."
"Stories are uniquely effective at helping leaders get ideas across in a way that will move people to action."
"Convincing people to change is hard work. Fortunately, storytelling is one of the best change agents leaders have at their disposal."

*All workbook orders will require 5 business days for processing before shipping.