Every Monday Matters Book and Journal* Set
*All journal orders will require 5 business days for processing before shipping.* How to Kick Off Each Week with Passion, Purpose, and Positivity
September 2018
9781728255668
Contact us for special corporate discounts and for bulk eBook purchases at 1-800-900-3427, Option 1 or by email.
Overview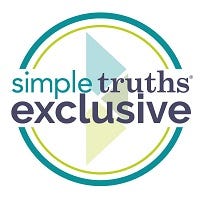 Every Monday Matters in the media:
How a Panic Attack Led 1 Man to a More Meaningful Life - Video, TODAY Show
Every Monday Matters Author and Founder on "Home and Family"- Video, Hallmark Channel

Every Monday Matters Book + Journal Set

Kick off each week with passion, purpose and positivity with the Every Monday Matters Book and Journal Set!

Every Monday Matters Ignite Reads is a practical guide to life written by expert author Matthew Emerzian that kicks off each week with a specific and engaging theme to help you get inspired and live authentically. Each Monday you are provided with a mindful moment to reflect upon and opportunities to help you engage. The Every Monday Matters Journal is a companion to the book and is filled with 52 weeks of purpose-driven prompts based on the weekly themes. Read positive quotes for motivation, inspiration, and success from Matthew Emerzian, here. Need help keeping perspective and remembering to stay positive? Try Attitude is Everything!

All Ignite Reads titles are part of the Simple Truths Elite Club membership. Learn more here>>
Quotes from Every Monday Matters:

"None of us chose to be born, but we all get to choose how to live."
"Our words, our actions, and our thoughts all matter and have lasting ripple effects."
"There are endless opportunities to be better at being human."
"Everyone has a story, and everyone's story is unique."
"Kindness alone can change the world."

*All journal orders will require 5 business days for processing before shipping.