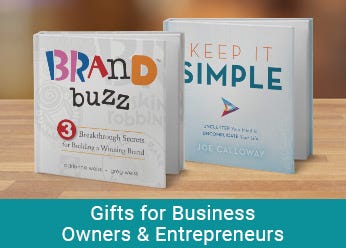 Gifts for Business Owners and Entrepreneurs
It is a unique weight and privilege to be a business owner and an entrepreneur. There are highs and lows and you know that the best way to success is to build up the great people who work for you.
Whether they run a small family-owned shop or helm a large organization, these handpicked books will touch, move, and inspire the driven business leader.