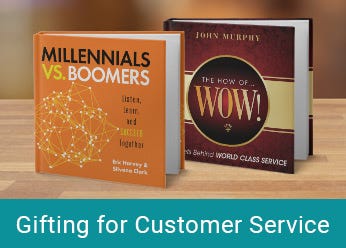 Gifting for Customer Service
Your customer service staff is the face and voice of your organization. This year, give them a gift that they will cherish and use.
This selection of books was handpicked by our own customer service team as the best of the best, the books that have been most important, most interesting, and have had the biggest impact for them this year.