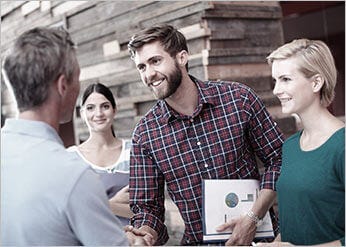 ROBERT GLAZER the founder and CEO of Acceleration Partners, a global performance marketing firm recognized as a best place to work by Inc, Fortune, Forbes, Entrepreneur, the Boston Globe and Glassdoor. Robert was also selected as the #2 small-business CEO in America by Glassdoor. He is motivated to help other businesses and leaders achieve the same success. Robert is the bestselling author of Performance Partnerships and Elevate and author of Friday Forward and How To Thrive in the Virtual Workplace. His efforts have served numerous big name companies, including Airbnb, Adidas, Uber, eBay, and Target. Robert has also appeared on the Dr. Oz Show and is a columnist for Inc, Forbes, Entrepreneur and LinkedIn.
Join the 100,000 leaders from around the world who read his weekly Friday Forward inspirational e-mail. Additionally, read his blog posts here.
We can't find products matching the selection.